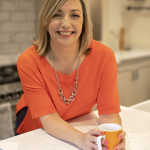 Alto is run by Lisa Florit
Hi, I'm Lisa, a mother and experienced business leader. I am a coach, a mentor and a facilitator. I've spent the last 20+ years supporting leaders and managing teams.
A former HR Director, after a 25 year career in different industries, including Financial Services and Pharmaceuticals, I decided to focus on what I felt most passionately about – developing others, specifically women.
What I saw during my employed career, and continue to see, are women who are not realising their full potential. We tend to hold ourselves back and to feel that we can't juggle everything and progress our career at the same time. I understand these feelings because I've experienced it myself and I've seen it in many of my clients and colleagues too. However, it doesn't need to be like this.
What's it like to work with me? My clients use words like supportive, empathetic, challenging and practical to describe me. I am your guide, someone to help you get a clear perspective, to work out what you want, to find practical ways to go after it and then to stay on track.
You currently have JavaScript disabled!
This site requires JavaScript to be enabled. Some functions of the site may not be usable or the site may not look correct until you enable JavaScript. You can enable JavaScript by following this tutorial. Once JavaScript is enabled, this message will be removed.